Octo Being Rave Shorts
$6600

$66.00
Tax included.
---
---
Our shorts are made in our signature stretch fabrics and are workout and sports friendly so put them to the test for yoga, the beach, or dancing.

• Made from 88% polyester, 12% spandex performance fabric manufactured in Canada

About: OCTO- BEING 👾
Some things are just different,  and "special." ✙ To me octopuses are like that, they move so intelligently.✙ Unlike any other animal in the animal kingdom. Are they even of this planet? ✙
The way this print moves is just like that, channel your octopus nature.  🌌
Dive into your deep side. 🌊 This one doesn't need a lot of explanation if you know, you know. If you feel he call of the cephalopod, you will be called here.
To all the wisdom held these incredible beings, we bow humbly. 🐙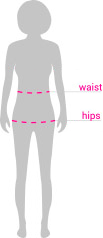 Woman's

size USA

XS

0 - 2

S

4 - 6

M

8 - 10

L

12 - 14

XL

16

Waist
24"
26"
28"
31"
33"
Hips
35"
37"
39"
42"
44"
All measurements in accordance with US Standard SizingAll measurements in accordance with US Standard Sizing